Affordable Tax
services
AJ'S Taxxing Firm LLC provides Tax Preparation, Notary, and Bookkeeping Services globally
AJ'S Taxxing Firm LLC can assist you with your tax preparation needs no matter where you are located in the United States. We will assess your tax needs to deliver the most economical filing method, with the greatest benefit to you.
AJ'S Taxxing Firm LLC provides bookkeeping to small businesses. We will develop a bookkeeping plan that works for you and that is affordable for your business. We want to help ease your business burdens, not add to them. We can create spreadsheets that will make your annual filing easier.
Jerry House has been appointed by the Secretary of State of Texas as a Notary Public. He has been commissioned as a Notary Public with all the rights, privileges and emoluments appertaining to said office.
About
AJ'S Taxxing Firm LLC
Tax Professionals in Beaumont, TX
At AJ'S Taxxing Firm, we believe in the value of relationships. We view every client relationship like a partnership and truly believe that our success is a result of your success. We are committed to providing close, personal attention to our clients. We take pride in giving you the assurance that the personal assistance you receive comes from years of advanced training, technical experience, and financial acumen.
 
We utilize T.A.P. to conduct business: Transparency – Our process and service are seamless and honest. Availability – We all know that filing taxes is seasonal and because of that our preparers all have full time jobs but we will always make time for you. Professionalism – Everyone that works for AJ's understands that without your business our profession cannot survive
 
Our continual investment of time and resources in professional continuing education, state-of-the-art computer technology, and extensive business relationships is indicative of our commitment to excellence.
Professional Service
AJ'S Taxxing Firm LLC can offer a full range of accounting services, while giving you the individual attention that you need.
Years of experience
AJ'S Taxxing Firm's preparers has volumes of experience working through IRS audit strategies and financial issues. We guarantee that your business is in good hands at all times.
Serving your business
AJ'S Taxxing Firm provides support in all areas of business consulting. Let our team guide you with a financial strategy that leads to business growth and success.
Jerry House
Senior Tax Preparer / Co-Owner
Jerry is a seasoned tax preparer that started preparing taxes in 2005, as part of a family organization that was started by his mother 16 years ago. Jerry and his wife Angelia branched off after five years with his mother and started AJ'S Taxxing Firm. Jerry believes in serving his community just as he has served his country for 28 years, retiring from the U.S. Army in 2017. Customer satisfaction is the cornerstone of our business success.
Angelia House
Senior Tax Preparer / Co-Owner
Angelia is a tax preparer that has worn several hats because we have chosen to remain a small family business. She single handedly operates our Humble, TX location but is the Office Manager for our Beaumont and Humble locations. Her customer service skills and tax preparation knowledge was forged by "fire" while her husband was deployed to Iraq on two separate occasions for a total of 3 years. She believes in consistently educating herself and staying abreast of the consistent tax changes.
Reliable. When I needed a notary, he responded quickly and was extremely professional. Kept me informed on the progress of the job and was efficient. I highly recommend this company.
Will make time for you to fit your schedule. This company puts your needs ahead of their own and will invest as much time as needed to get your taxes filed. Always looking out for your best interest.
Couldn't ask for a better company. Was very understanding during the crazy Stimulus distribution mix up. Dealt with my frustration, not taking anything personal because their goal is to always put you at ease.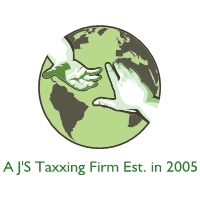 HAVE A QUESTION? WE'RE HERE TO HELP